I am pleased to announce I have finished co-writing a feature-length, sci-fi/family adventure screenplay with filmmaker/performer/actress, Amanda Boggs, whom you can see kicking butt in The Go-Go's video, "Unforgiven:"
Our script's name is
The Wind Riders
, and its logline is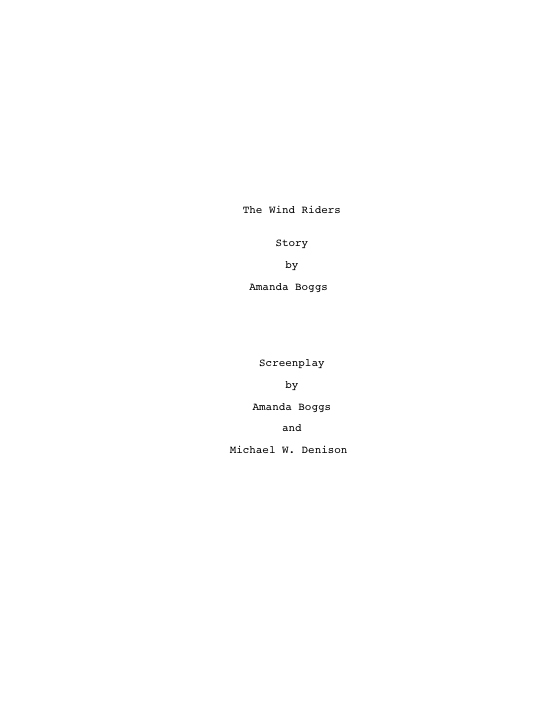 The Wind Riders is about a teenaged, misfit girl who discovers the world's most popular online video game is really a portal to another universe and, with the help of her friends, must take control of the portal before its evil creator can destroy Earth in his quest to rule his home world.
It has been a lot of work - and fun - and our script greatly benefited from a dialog read, in which several people participated (including my good friends
Barry Stone
,
Kim Webster
,
Kimberly Howard
, and
Zach Augustine
) as well as reads and thoughtful notes from people like Robert Downey, Jr's stepmother and
Sasha Mervyn
.
Now, Amanda and I are shopping the script around Hollywood.
Cross your fingers!
"Very fun and family oriented" - Marty Katz Productions